Stone (lead v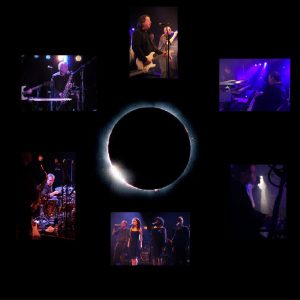 ocals): Stone's mentor as a lead singer is Roger Waters, one of the master lyricists of post-war music. Stone once had the opportunity to meet Richard Wright, Pink Floyd's keyboard player, and tell him of his love of the music at an evening BBQ in Lindos, Greece in 1986. Richard's reply was: "That is one of the nicest things anyone has said to me."  A most charming, gracious and self-effacing man. Stone says: "Pink Floyd goes back to my very teenage roots, as it does with my good friend and cohort lead guitarist, Danny Sykes. We went to school together in the early seventies. We have been inseparable since then (apart from falling out and not speaking for 7 years – which is a bit in character for Gilmour and Waters, is it not?) Many times we would listen to Pink Floyd at each other's houses with the classic posters on the wall. The pyramids, etc. By the early eighties we had started bands here and there.  And somehow we got here now. But that's another story…."
Danny Sykes (guitars/lap steel/b.vocals):  Ever since his schooldays, Danny was into Pink Floyd, above all the other bands. Initially from a classical background, he started playing guitar in bands with Stone way back in the early 80's. In 2003 they formed Fire in the South, and after making their mark on the progressive rock scene, they have now moved onto Endless Floyd. Here they have found their natural home, with a band of musicians, all of whom have similar sensibilities and an outstanding feel for the music of Pink Floyd. Danny uses Levinson Blade guitars, and a variety of FX
Will Halsey (drums): The first band Will ever saw live was Pink Floyd in 1994 and that was the moment he wanted to play the drums. Watching Nick Mason lay down the sold grooves and Gary Wallis with all his flair. That was that! For 20 or so years he taught myself how to play the drums, learning all of the Floyd albums from Meddle onwards. Over the years Will has been playing rock, blues, soul, funk and even dabbled in a bit of dub reggae. His favourite Floyd album is Dark Side of the Moon but Wills' favourite track has to be Comfortably Numb
Julian Thompson (bass guitar): Having played in various rock and funk groups since the early 80's, Julian has found his calling with Endless Floyd and thrives on performing and recreating the original bass parts of Pink Floyd. His favourite Pink Floyd song is 'High Hopes' along with the classic tracks from their greatest albums.
Andy Hogbin (piano/keys): Andy first found his way to prog rock in his early teens, a connection which was cemented by a progressive piano teacher who decided that the works of Rick Wakeman were suitable for study. Many years later, after playing in a number of rock bands and a lengthy sidetrack into electronica, Andy has returned to his roots, recreating Rick Wright's jazz-inflected prog soundscapes that underpin the overall Endless Floyd sound.
Dan Treger(sax/guitars/b.vocals): Dan is from a musical background, and has a pedigree in jazz and rock that started in the late 70's. The past few years have seen him perform on countless recordings, and today wow international audiences with Endless Floyd. 
Vanessa White-Smith (backing vocals): Vanessa was a former member of Fire In The South. She is a Singer/Actor who has worked with Artistes such as Martha Reeves as a Vandella in London's Covent Garden and on tour in Dancing In The Streets, With Sheila Ferguson of the Three Degrees as her understudy in Soul Train also in London's West End.  She also sings with various other bands, and is delighted to be reunited with her former colleagues in Endless Floyd.
Rosie Osborne (backing vocals): Rosie began gigging from the age of 16 years old in Zimbabwe and since then, has gained wealth of on stage experience in singing and choreographed dancing. She is currently writing with other freelance musicians and performs regularly with function bands across the UK and abroad. These include lead and backing vocals for 70s, 80s & 90s tribute acts and tribute shows such as 'ABBA' were she plays the role of Anna Frida (Abba Mania, Abba Revival) and backing vocals for Endless Floyd. Fluent in most genres, Rosie has experience in many styles of music such as Pop, Rock, Soul, Country and Musical Theatre.
Debby Bracknell (backing vocals): Debby is a hugely experienced and versatile session singer. She has performed with incredible artists in the studio, TV, radio, and live venues across the world, including Mariah Carey, Ariana Grande, Shakatak, Mica Paris, Boy George and Culture Club, The George Anderson Band, Kavana, Tommy Jules (Rudimental), ACM Gospel Choir (Last Choir Standing), SuRie (Eurovision Song Contest), Endless Floyd, and many more.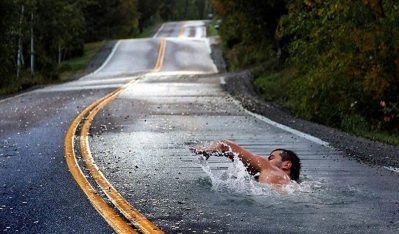 Terry McMahon (production manager): Terry is Endless Floyd's long suffering Production Manager, without whom the band would be lost. He is the glue that brings the whole show together, with a world-weary necessary sense of humour. Any spare time he has, he keeps his company Hipproductions Ltd going, sorting out the show, for each bands wants and needs. If you see him, buy him a pint of Guinness.
Henry Birdsall (production engineer): Henry is EF's outstanding production engineer. His attention to detail is second to none, and he has set the standard for any engineer to follow. An excellent musician in his own right, he understands the wants and needs required to help bring the full show together.
Jon Cole (lighting engineer): Director of Entire Productions Ltd. Jon has over 10 years experience with sound lights, pyrotechnics and set building. He has worked in theatres, conferences, live gigs, festivals and much more, and has now taken on the lighting for Endless Floyd.
Gavin Palmer (creative lighting designer):  Gavin brings the animations and films to life, introducing a holographic element to the live shows